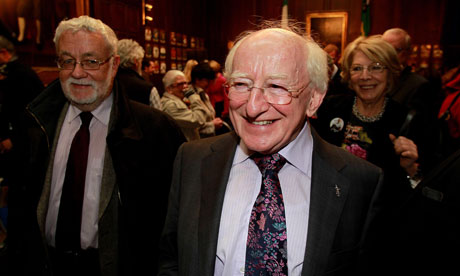 Michael D Higgins and Eamon Gilmore will now go down in History as two of the Irish Labour Party's electorally successful Politicians. It was announced today that Michael D Higgins is to be elected the 9th President of Ireland receiving almost 40% of the first preference votes. This will make him the first ever Labour Presidential Candidate to have become President without the support of from other parties.
Of course this adds to the great success Irish Labour received in the Irish General Election last May where Eamon Gilmore led Labour to its largest number of seats in the Irish Parliament ever. This meant Labour has entered its 8th time in a Coalition Government where it takes up 8 out of the 20 Cabinet posts.
On behalf of all of us in Birmingham University Labour Students (BULS) I would like to wish our sister party across the Irish Sea a huge congratulations on the results they've had this year. And we hope the best is yet to come.
Max